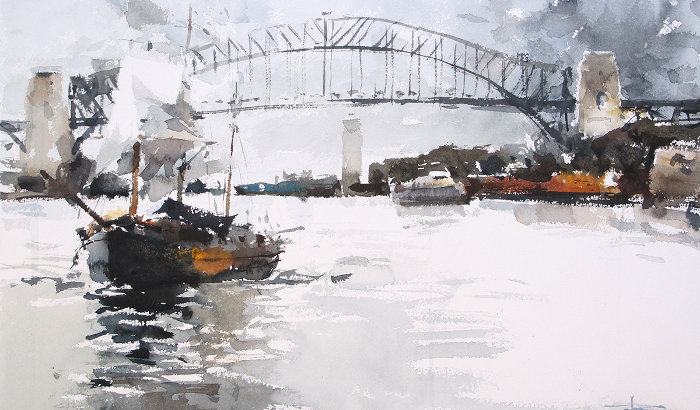 Welcome to my online Art Gallery
The simplicity of watercolours makes it an ideal medium to produce quick and spontaneous yet expressive paintings.
I have developed a four step method on how to achieve this.
Variety of Classes and Workshops available.
To find out more please visit Teaching Section.
For more information about Workshops please visit Workshops section.

About the Artist
Tony was born in Croatia in 1958. He studied Architecture and Engineering than moved to New York in 1987 to pursue Art and since 1989 is living and working as a Freelance Artist in Sydney Australia.
Tony travels and exhibits overseas regularly and conducts workshops for intermediate to advanced levels in Australia and overseas.
Most of paintings on this site were painted in classes or workshops.
To see my oils and acrylics and artwork of a different kind please check
www.tbelobrajdic.com
Thank you for the visit.