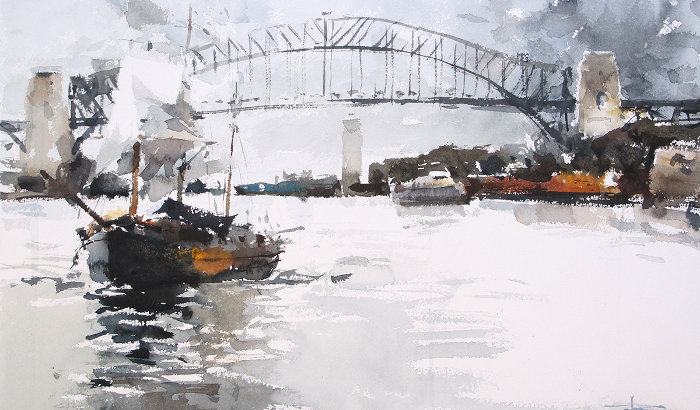 Welcome to my online Art Gallery

Watercolours:
The simplicity of watercolours made it an ideal medium for me to produce quick and spontaneous yet expressive paintings.
That's why this most unpredictable and unforgiving medium has become my favourite. To capture those spontaneous moments I paint directly with brush, without pencil sketch.
Artwork is available for purchase through bluethumb or Thienny Lee Gallery
To see my Oil paintings and different subject paintings please visit tbelobrajdic.com

About the Artist
Tony was born in Rijeka,Croatia in 1958.He studied Architecture and Engineering in Croatia,moved to New York in 1987 and since 1989 is living and working as a Freelance Artist in Sydney Australia.
Tony travels and paints overseas regularly and teaches Watercolour classes and conducts workshops for intermediate to advanced levels at several Sydney Art Schools. To read more about it please see the Teaching Section of the site.
For more information about Workshops please see the Workshops section.
Thank you for the visit.