Teaching
Physical Classes at Seaforth NSW 2092, Tuesdays 12,30 – 3,30pm. Term 1 starting 2nd Feb 2021. Casual visits available. Small Class. Large hall at Anglican Church Seaforth, easy parking.

Private lessons available in my studio in Neutral Bay.
Online lessons on Zoom are available every week on the following days and times:
– Wednesdays 10am – 12,30 pm
– occasional Saturday classes  10am – 12,30 pm
Price: $40 for a drop in lesson or package of 10 lessons for $350. Purchased lessons
don't expire and don't have to be used consecutively. Pick and choose the theme. Variety of subjects, including portraits.
Once booked in Zoom link will be sent to all participants. If you can not join the Class or have to leave early on the day, Classes are recorded and video
link is sent to watch online after or for free download.
More information about Classes  artiscon16@gmail.com or call 0422 291 281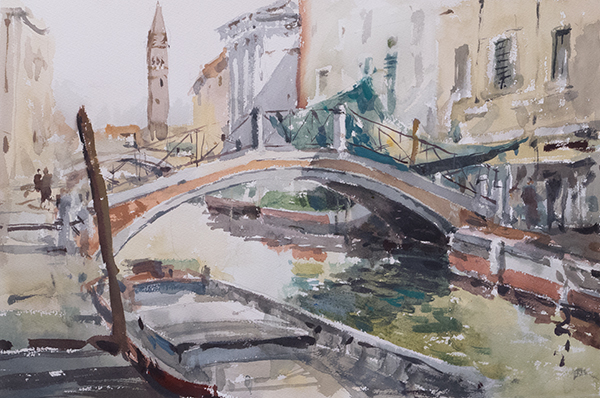 Testimonials
I have an absolute passion for watercolour. Unfortunately, like so many other students, I tended to concentrate far too much on unneccesary detail.
The result was a painting that took a long time to finish, and did not look like much at all.
I loved Tony's style from the moment that I discovered his paintings.
Tony has taught me to draw loosely, and paint quickly and freely with absolute abandonment.
I am grateful to Tony for "loosening me up" and introducing me to a totally new style of painting.
Leonard Polivnick